Arlene Maguire, Agent
License #0D40575

Tel: (760) 788-4330
Fax: (760) 788-4802



About Arlene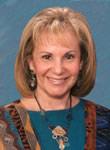 Arlene Maguire, born in Newark, New Jersey, is a cum laude graduate of Rutgers University, where she earned her teaching degree. After working with elementary school students, she began writing picture books for youngsters. Many of her lyrical books help build self-esteem, while others are educational, and some are just for fun.
She has sold well over 100,000 children's books! You can see many of Arlene's books on Amazon and Barnes and Noble.
Having moved to California, and ready for a career change, Arlene started her own insurance agency in 1993. This offered her the opportunity to work with young adults through seniors, assisting them to make decisions that best suited their insurance needs. Her business, Maguire Health Insurance Services, has consistently been one of the most successful insurance agencies in all of San Diego County.
She now lives in Ramona, California, where Arlene is fortunate enough to have family working alongside her. She feels her success came from hard work, extended hours (8 until 8), caring customer service, and her ability to educate potential clients about products they're considering.
Over the years she assisted many thousands of individuals and companies find the insurance they've needed at prices they could afford.